Caltra Nederland B.V. - Cal Mixed Products B.V. - Tri-Al B.V.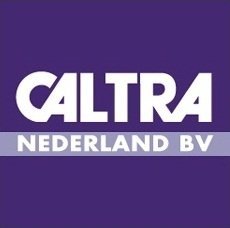 Caltra Nederland B.V. - Cal Mixed Products B.V. - Tri-Al B.V.
Caltra Nederland B.V. is an independent trading and production company based in Holland, the heart of Europe.
Having worked closely together with our customers and suppliers since 1985, we are specialised in trading bulk raw materials such as "special cements", fillers and plasters designated for the building industry, with the emphasis on "building chemistry".
We are a client oriented company with in-house product development. We see it as our main priority to provide our customers with 'tailor-made' products, which are attained through close cooperation and feedback.
Our Quality Management System has been awarded with an ISO 9001:2008 certification by Lloyds register since 1996.
Nowadays our products find their way throughout Europe, the Middle-East, North America, Australia, Northern Africa and Asia.
Aside from bulk shipments, we are also able to package our products in paper valve-bags, Water-resistant Polyethylene Packaging, Big Bags to meet our customers' wishes. All products are shipped from our warehouse in Mijdrecht, the Netherlands near the Capital Amsterdam and Schiphol International Airport.
2020 Marks our 35h Anniversary!
Contactgegevens
Openingstijden
Maandag
08.00 - 17.00
Dinsdag
08.00 - 17.00
Woensdag
08.00 - 17.00
Donderdag
08.00 - 17.00
Vrijdag
08.00 - 17.00
Zaterdag
Gesloten
Zondag
Gesloten